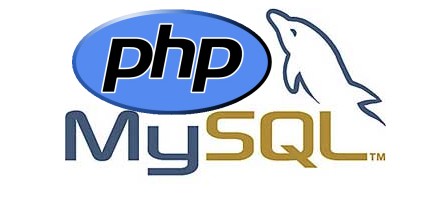 | | |
| --- | --- |
| Course Price: | £950 |
| Course Type: | Classroom based, hands-on and trainer-led |
| Location: | Kings Cross, London |
When is this course running
| Classes | Date | Day(s) | |
| --- | --- | --- | --- |
| 10:00 - 17:00 Mon, Tue, Wed, Thu | Mon, 18 Nov 2019 | 4 | Reserve |
| 10:00 - 17:00 Mon, Tue, Wed, Thu | Mon, 20 Jan 2020 | 4 | Reserve |
| 10:00 - 17:00 Mon, Tue, Wed, Thu | Mon, 16 Mar 2020 | 4 | Reserve |
| 10:00 - 17:00 Mon, Tue, Wed, Thu | Mon, 18 May 2020 | 4 | Reserve |
| 10:00 - 17:00 Mon, Tue, Wed, Thu | Mon, 20 Jul 2020 | 4 | Reserve |
| 10:00 - 17:00 Mon, Tue, Wed, Thu | Mon, 21 Sep 2020 | 4 | Reserve |
Training Overview
Do you want to advance your level of knowledge in PHP? Our PHP training course is classroom-based and takes students through the fundamental elements of navigating the software.
The short PHP course is a great way to boost your knowledge of some advanced topics that will get you up-to-speed in the latest best practice. Our trainers outline a range of tools and reference materials to help students learn the key areas of PHP and highlight these with examples.
Our PHP training course is taught by industry professionals who have plenty of experience using PHP. Therefore they are able to spend quality one-to-one time helping students achieve their goals.
By the end of the PHP training, students will have built up a bigger picture of PHP and mastered some of the most advanced topics.
Our trainers on this PHP course have had years of industry practice and can offer course sessions during the weekends or in the evenings to suit your hectic lifestyle.
So if you want to enroll on an interactive PHP training that is is hands-on, instructor-led and classroom based, our training will be great for you!
Prerequisites for our PHP course
A good knowledge of HTML and CSS is required. You can get a good knowledge of HTML and CSS by taking our web design course.
It is not necessary to have knowledge of any programming language before you start this PHP course but If you have some knowledge of JavaScript and jQuery then it will make learning this course even easier. Training Dragon's jQuery Course provide an insight into javascript and jQuery.
What's included?
Hands on tutoring from experienced PHP experts:
Real-time Practice and Portfolio Projects:
Course Materials:
Course Completion Certificate:
Support and Careers Advice:
Course Contents
Part1: PHP
Introduction
PHP Programming
PHP Functions
HTML Forms and PHP
PHP Global Variables
Part2: MySQL
MySQL Database
Create Dynamic Pages using PHP and MySQL
How to setup a website development project
Projects in PHP and MySQL Course
Project 1: Build a Contact us Email Form
Project2: Build a Login system
Project3: Build an online shop backend CMS
Project4: Create an E-commerce shopping cart website
Related Tweets
RT @robmoore3: I'm presenting (Tues, Oct 22, 9am, Pavilion 10) on some of my MOOC research! This study looked at student's motivational fac…
RT @HeshmatAlavi: Half of the 6,000 villages in #Iran's Sistan & Baluchistan Province do not have running water. My take: Of course, Tehra…
Learn at your pace – Access to the 1 Online Microsoft Certified Trainer Course is available 24/7 for 365 days after… https://t.co/zF2SLZ4i7L
RT @AsmarkInstitute: Now in its second year, the Asmark Institute and @AGCOcorp are excited to announce registration is open for the Experi…
RT @harvardmacy: Want to hear more about the #RIME Framework? We interviewed #HMIAssessment course director Louis Pangaro to hear more abou…
RT @CouseSites: SQL Crash Course for beginners - Learn SQL with MySQL Course - https://t.co/Oe8OKdfIjX #100DaysOfCode #webdevelopment #SQL…
RT @SchoolismLIVE: Learn the fundamentals you'll need to advance your skills as a visual development artist in @VictoriaYing's Intro to Vis…
Hillary Clinton feuds with candidate, trolls Trump before taking SF stage https://t.co/HT94j3PnT3 I LIKE IT, Hillar… https://t.co/1BawlEKFSN
RT @SchoolismLIVE: Learn the fundamentals you'll need to advance your skills as a visual development artist in @VictoriaYing's Intro to Vis…
RT @jedfoundation: .@SPRCtweets has released a new version of their popular online course, A Strategic Planning Approach to #SuicidePrevent…
It was challenging at a good level, we worked through real life scenarios and didn't just improve something but really enhanced it.
Very well presented course. There is a lot to learn, and there were some good handouts to practice from home.