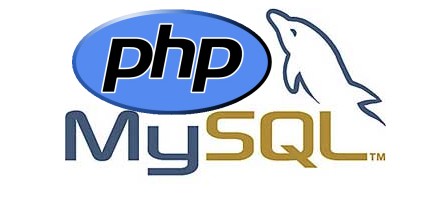 | | |
| --- | --- |
| Course Price: | £950 |
| Course Type: | Classroom based, hands-on and trainer-led |
| Location: | Kings Cross, London |
When is this course running
| Classes | Date | Day(s) | |
| --- | --- | --- | --- |
| 10:00 - 17:00 Mon, Tue, Wed, Thu | Mon, 20 May 2019 | 4 | Reserve |
Training Overview
Do you want to advance your level of knowledge in PHP? Our PHP training course is classroom-based and takes students through the fundamental elements of navigating the software.
The short PHP course is a great way to boost your knowledge of some advanced topics that will get you up-to-speed in the latest best practice. Our trainers outline a range of tools and reference materials to help students learn the key areas of PHP and highlight these with examples.
Our PHP training course is taught by industry professionals who have plenty of experience using PHP. Therefore they are able to spend quality one-to-one time helping students achieve their goals.
By the end of the PHP training, students will have built up a bigger picture of PHP and mastered some of the most advanced topics.
Our trainers on this PHP course have had years of industry practice and can offer course sessions during the weekends or in the evenings to suit your hectic lifestyle.
So if you want to enroll on an interactive PHP training that is is hands-on, instructor-led and classroom based, our training will be great for you!
Prerequisites for our PHP course
A good knowledge of HTML and CSS is required. You can get a good knowledge of HTML and CSS by taking our web design course.
It is not necessary to have knowledge of any programming language before you start this PHP course but If you have some knowledge of JavaScript and jQuery then it will make learning this course even easier. Training Dragon's jQuery Course provide an insight into javascript and jQuery.
What's included?
Hands on tutoring from experienced PHP experts:
Real-time Practice and Portfolio Projects:
Course Materials:
Course Completion Certificate:
Support and Careers Advice:
Course Contents
Part1: PHP
Introduction
PHP Programming
PHP Functions
HTML Forms and PHP
PHP Global Variables
Part2: MySQL
MySQL Database
Create Dynamic Pages using PHP and MySQL
How to setup a website development project
Projects in PHP and MySQL Course
Project 1: Build a Contact us Email Form
Project2: Build a Login system
Project3: Build an online shop backend CMS
Project4: Create an E-commerce shopping cart website
Related Tweets
Students from @NorthLivAcademy, @TootHillBingham, @LivUni and @TuptonHalls taking part in our 5 day laboratory skil… https://t.co/MsU1ZKzI9l
We hope to see you at the NC State Veterinary Medicine Open House this Saturday! From 9am-3pm you can visit the sch… https://t.co/p1inWpgW6m
RT @DTWFed: Tokyo Gore Noir 16: I Shit My Pants For This?: https://t.co/NmiF0hU4rl We were at max capacity on Saturday night with two huge…
This week is showcasing quotes focusing on "Challenges" of which I have had a number (most of course in my case sel… https://t.co/APr3Ah0gAg
MABEL HOME SAFE. THANKS FOR RT's 😊🐕🐾 #SausageArmy MIN Silver Dapple & Tan Dachshund Female Fields nr Outlane Golf… https://t.co/LJeDzvC4VJ
RT @SamiCetinSMK: Paul O'Kelly @SparksF1, the Super Mario Kart #SNES Champion of Ireland 🇮🇪 finishes the week with 18 excellent NTSC record…
Okidoki DJ @8zNyIOyKVYbiYU1 (Japan) 🇯🇵 improved his Super Mario Kart SFC records on Mario Circuit 1, Donut Plains 1… https://t.co/uDHZWCUCoB
RT @rcgp: We've partnered with @EndometriosisUK to produce a 30-minute eLearning module on #endometriosis to help #primarycare clinicians i…
RT @CareLeavers: Our Young Peoples Project Coordinator Carrie (who has just returned from maternity leave) is doing a sponsored event for u…
Paul O'Kelly @SparksF1, the Super Mario Kart #SNES Champion of Ireland 🇮🇪 finishes the week with 18 excellent NTSC… https://t.co/gQIlYr0B4v
It was challenging at a good level, we worked through real life scenarios and didn't just improve something but really enhanced it.
Very well presented course. There is a lot to learn, and there were some good handouts to practice from home.