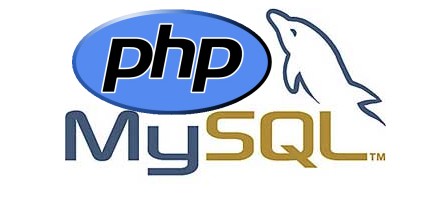 | | |
| --- | --- |
| Course Price: | £750 |
| Course Type: | Classroom based, hands-on and trainer-led |
| Location: | Kings Cross, London |
When is this course running
Course is not currently running, contact us for more information about this course.
Training Overview
Do you want to advance your level of knowledge in PHP? Our PHP training course is classroom-based and takes students through the fundamental elements of navigating the software.
The short PHP course is a great way to boost your knowledge of some advanced topics that will get you up-to-speed in the latest best practice. Our trainers outline a range of tools and reference materials to help students learn the key areas of PHP and highlight these with examples.
Our PHP training course is taught by industry professionals who have plenty of experience using PHP. Therefore they are able to spend quality one-to-one time helping students achieve their goals.
By the end of the PHP training, students will have built up a bigger picture of PHP and mastered some of the most advanced topics.
Our trainers on this PHP course have had years of industry practice and can offer course sessions during the weekends or in the evenings to suit your hectic lifestyle.
So if you want to enroll on an interactive PHP training that is is hands-on, instructor-led and classroom based, our training will be great for you!
Prerequisites for our PHP course
A good knowledge of HTML and CSS is required. You can get a good knowledge of HTML and CSS by taking our web design course.
It is not necessary to have knowledge of any programming language before you start this PHP course but If you have some knowledge of JavaScript and jQuery then it will make learning this course even easier. Training Dragon's jQuery Course provide an insight into javascript and jQuery.
What's included?
Hands on tutoring from experienced PHP experts:
Real-time Practice and Portfolio Projects:
Course Materials:
Course Completion Certificate:
Support and Careers Advice:
Course Contents
Part1: PHP
Introduction
PHP Programming
PHP Functions
HTML Forms and PHP
PHP Global Variables
Part2: MySQL
MySQL Database
Create Dynamic Pages using PHP and MySQL
How to setup a website development project
Projects in PHP and MySQL Course
Project 1: Build a Contact us Email Form
Project2: Build a Login system
Project3: Build an online shop backend CMS
Project4: Create an E-commerce shopping cart website
Related Tweets
RT @EarlyYearsPDP: SLCN can include difficulties in understanding language to saying the speech sounds. Our Practitioner Resources have s…
What does your Monday evening look like? In just half an hour you could complete our 𝗟𝗲𝘃𝗲𝗹 𝟮 𝗛𝗮𝗻𝗱𝗹𝗶𝗻𝗴 𝗧𝗵𝗼𝗿𝗼𝘂𝗴𝗵𝗯𝗿𝗲𝗱… https://t.co/z7W3MgdjLp
Hey Shockers, course codes can be confusing. This graphic explains each course code and the instructional method it… https://t.co/UC9mHQV8U8
Create a social network using PHP Mysqli HTML Css and JQuery https://t.co/ea7zttQA89 #ad
RT @rcgp: Hypertension is the major risk factor for cardiovascular disease internationally. Find out more about trials of a digital interve…
RT @rcgp: Hypertension is the major risk factor for cardiovascular disease internationally. Find out more about trials of a digital interve…
RT @OU_ECYS: Are you interested in #education and #teaching or working with individuals, families and communities but not sure how to make…
Indiana High School Hoops fans should vote. Of course I voted for the Bill Green Athletic Arena in Marion, IN… https://t.co/TwduTRan7x
RT @CartoGuild: Zhongxin Chegshi, by @jogbrogzin "This was hand drawn over the course of 9 months. It is a city in the world of Andrew Cof…
RT @NorthorpeHall: We've added new online workshops for parents! Workshops include back to school and anxiety to grief and loss, plus a new…
It was challenging at a good level, we worked through real life scenarios and didn't just improve something but really enhanced it.
Very well presented course. There is a lot to learn, and there were some good handouts to practice from home.