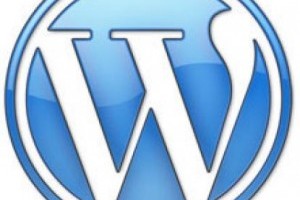 | | |
| --- | --- |
| Course Price: | £690 |
| Course Type: | Classroom based, hands-on and trainer-led |
| Location: | Kings Cross, London |
When is this course running
| Classes | Date | Day(s) | |
| --- | --- | --- | --- |
| 18:30 - 21:30 Tue, Fri | 19 Nov 2019 | 4 | Reserve |
| 10:00 - 17:00 Sun | 01 Dec 2019 | 2 | Reserve |
| 10:00 - 17:00 Mon, Tue | 16 Dec 2019 | 2 | Reserve |
Training Overview
Do you want to discover more about WordPress plugin development? If you do then we highly recommend our WordPress plugin course as its aim is to provide students with the knowledge and skills behind using WordPress plugins.
Throughout our WordPress plugin course, trainers will offer tailored support to delegates so they can ensure their goals are reached by the courses completion. There are several online tools, reference materials and group exercises students will undertake throughout the WordPress plugin training.
If you want to enhance your knowledge of WordPress Plugins, the WordPress plugin development course we offer is just what you need to excel in the area.
You will have access to an industry-experienced tutor, who offers the course times to suit your busy schedule, whether that be in the evening or on weekends.
So if you are looking for training that is hands-on, instructor-led and classroom based, our WordPress plugin course will be perfect for you.
Prerequisites for our WordPress plugin course
You should have a good understanding of WordPress, CCK, views and modules etc. You can learn how to use WordPress in our beginners WordPress course and Advanced WordPress course.
You should have practical experience of HTML, CSS and PHP. You can learn HTML and CSS in Training Dragon's web design course and PHP in our PHP training.
It is not necessary to have knowledge of any HTML5 and jQuery before you start this WordPress course but If you have some knowledge of HTML5 and jQuery then it will make learning this course even easier. Training Dragon provide HTML5 training and jQuery courses.
What's included?
Hands on tutoring from experienced WordPress Plugin Development experts:
Real-time Practice and Portfolio Projects:
Course Materials:
Course Completion Certificate:
Support and Careers Advice:
Course Contents
WordPress Core Architecture
Creating a Bespoke WordPress Plugin
Hooks
WordPress Core Database Abstraction Layer
Forms
Caches
Best Development practice
Related Tweets
RT @Tecgent: Do you need help related to WORDPRESS, THEME or PLUGINS? We are expert & here to help. Let's Contact us and discuss your proj…
Impress customers and increase sales by providing Saturday delivery using WooCommerce UPS Shipping plugin:… https://t.co/JEsA2kX508
How to Add Custom Menu in WordPress Dashboard for All the Users? See: https://t.co/A1kaqb7A93 @isrgrajan… https://t.co/kjGdnOdavr
@ZoeCatfu As an example, - domain / $10 a year - hosting / free - wordpress / free - gallery plugin / free - add u… https://t.co/5vQ8XQ1fR2
Not much talked about, @mailjet is an excellent tool for transactional and marketing emails. Their #WordPress plugi… https://t.co/FhOUfwWtVZ
RT @Cloudflare: Using #WordPress for your site? The official Cloudflare plugin for WordPress allows you to ensure your site is running opti…
Just giving a shout out to Genesis Extender plugin by @cobaltapps . Got this in 2013 and updates AND great support… https://t.co/LDjzwJgE9J
WC Vendors by Jamie Madden - by The Plugin Economy #WordPress https://t.co/fyF98YAY7J https://t.co/XfxTblvG8H
Helpie FAQ plugin is the best WordPress FAQ plugin. It integrates with Woocommerce, Elementor, Gutenberg and Helpie… https://t.co/jhglIPjfqo
PUBLIC NOTICE – Central Lee Community School District Work Session Meeting Minutes – 10.14.19 >… https://t.co/tc9OZ4RznW
It was challenging at a good level, we worked through real life scenarios and didn't just improve something but really enhanced it.
Very well presented course. There is a lot to learn, and there were some good handouts to practice from home.