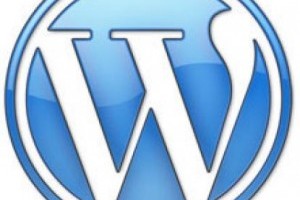 | | |
| --- | --- |
| Course Price: | £690 |
| Course Type: | Classroom based, hands-on and trainer-led |
| Location: | Kings Cross, London |
When is this course running
| Classes | Date | Day(s) | |
| --- | --- | --- | --- |
| 18:30 - 21:30 Tue, Fri | 23 Nov 2021 | 4 | Reserve |
| 10:00 - 17:00 Sun | 05 Dec 2021 | 2 | Reserve |
| 10:00 - 17:00 Mon, Tue | 20 Dec 2021 | 2 | Reserve |
Training Overview
Do you want to discover more about WordPress plugin development? If you do then we highly recommend our WordPress plugin course as its aim is to provide students with the knowledge and skills behind using WordPress plugins.
Throughout our WordPress plugin course, trainers will offer tailored support to delegates so they can ensure their goals are reached by the courses completion. There are several online tools, reference materials and group exercises students will undertake throughout the WordPress plugin training.
If you want to enhance your knowledge of WordPress Plugins, the WordPress plugin development course we offer is just what you need to excel in the area.
You will have access to an industry-experienced tutor, who offers the course times to suit your busy schedule, whether that be in the evening or on weekends.
So if you are looking for training that is hands-on, instructor-led and classroom based, our WordPress plugin course will be perfect for you.
Prerequisites for our WordPress plugin course
You should have a good understanding of WordPress, CCK, views and modules etc. You can learn how to use WordPress in our beginners WordPress course and Advanced WordPress course.
You should have practical experience of HTML, CSS and PHP. You can learn HTML and CSS in Training Dragon's web design course and PHP in our PHP training.
It is not necessary to have knowledge of any HTML5 and jQuery before you start this WordPress course but If you have some knowledge of HTML5 and jQuery then it will make learning this course even easier. Training Dragon provide HTML5 training and jQuery courses.
What's included?
Hands on tutoring from experienced WordPress Plugin Development experts:
Real-time Practice and Portfolio Projects:
Course Materials:
Course Completion Certificate:
Support and Careers Advice:
Course Contents
WordPress Core Architecture
Creating a Bespoke WordPress Plugin
Hooks
WordPress Core Database Abstraction Layer
Forms
Caches
Best Development practice
Related Tweets
RT @WebDizajn_net: Do you need a WordPress theme or plugin? You don't have money to pay the Envato market? We offer all premium WordPress t…
Injection vulnerabilities in popular WordPress plugin could expose credentials, allow admin access https://t.co/EIrwSm2cUb
ThirstyAffiliates Review: Is It the Best Affiliate #Marketing Plugin for #WordPress? https://t.co/QFUwPBxRCl RT @HeartofManoj
RT @pluginssnippets: Our Freelancer Marketplace Plugin for WordPress has been made super quick and convenient in terms of project submissio…
RT @modernaweb_net: New Release: Black Widgets For Elementor — Version 1.2.5 #Elementor #BW #Black_Widgets #Modernaweb #WordPress #Plugin…
RT @modernaweb_net: Two New Widgets For Experts 🥳 - Black Trigger - Black Horizontal #Black_Widgets #BW #Elementor #Elementor_Addon #Add…
RT @campuscodi: XSS, CSRF, and SQLi vulnerabilities found in WP Fastest Cache, one of the most popular WordPress caching plugins around ht…
Waiting for the https://t.co/xvN52ToxUu release plugin confirmation email to be sent/received so I can click the li… https://t.co/BRQzkRvqFy
RT @CryptocoinAPI: Free #Wordpress #Bitcoin Payment Gateway Plugin - #Membership #WooCommerce #bitcoins payments https://t.co/oVKmSEfDj4 ht…
@metalandcoffee_ @aaronjorbin Yeah, good caching is a first step. Most folks will recommend that. But you can als… https://t.co/cH2pOVvUzY
It was challenging at a good level, we worked through real life scenarios and didn't just improve something but really enhanced it.
Very well presented course. There is a lot to learn, and there were some good handouts to practice from home.