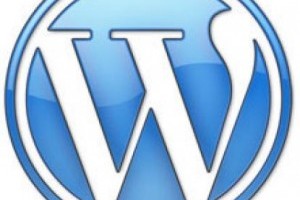 | | |
| --- | --- |
| Course Price: | £690 |
| Course Type: | Classroom based, hands-on and trainer-led |
| Location: | Kings Cross, London |
When is this course running
Course is not currently running, contact us for more information about this course.
Training Overview
Are you interested in undertaking a WordPress theme course? If you are aiming to obtain an in-depth knowledge of WordPress theme development, our team of experienced trainers on this short-course can provide you with the assistance you need.
To help you master the tools and techniques involved in using WordPress and developing themes, our instructors spend one-to-one time with you to understand what you want to get out of the course. During the WordPress theme  training short-course, students will gain confidence in using the software and experimenting with various themes.
Using various online tools and reference materials, the WordPress theme course will open many doors to delegates. As our tutors have had plenty of  industry practice, they will be able to offer best practice advice. Alongside this they offer course times to suit your busy schedule, whether that be in the evening or on weekends.
This short WordPress Theme Development training is hands-on, instructor-led and classroom based.
Prerequisites for our WordPress theme course
You should have a good understanding of WordPress, CCK, views and modules etc. You can learn how to use WordPress in our beginners WordPress course and Advanced WordPress course.
You should have practicle experience of HTML, CSS and PHP. You can learn HTML and CSS in Training Dragon's web design course and PHP in our PHP training.
It is not necessary to have knowledge of any HTML5 and jQuery before you start this WordPress course but If you have some knowledge of HTML5 and jQuery then it will make learning this course even easier. Training Dragon provide HTML5 training and jQuery courses.
What's included?
Hands on tutoring from experienced WordPress Theme Development experts:
Real-time Practice and Portfolio Projects:
Course Materials:
Course Completion Certificate:
Support and Careers Advice:
Course Contents
WordPress Layout and Theming
Project: Create a WordPress Responsive Theme from Scratch
Related Tweets
RT @elegantthemes: 👋 If you build WordPress websites, you need to try this new WordPress tool! There is a reason Divi has become the most p…
Upload WordPress Theme and do customize with me https://t.co/opAT4TDK5m #wordpresstheme #wordpressdesign… https://t.co/nj6uNZ9TwC
New WordPress theme makes your blog look, feel & work like Pinterest! https://t.co/x1a6zUXnyI See it in action at https://t.co/6crmcNlumf
When it comes to your business, custom WordPress theme development is often the best path to success. Here's why. https://t.co/laxZdXXuoO
Wordpress learning curve - https://t.co/C4I6RopCtc #webmaster #webagency #howto #marketing #techlife #theme #Slider… https://t.co/orhyf03Qel
RT @zesky: The Most Customizable #WordPress Theme - "The7" https://t.co/IMbuoxDzOu #themeforest #wp #wordpress #ui #ux #webdesign #responsi…
The Most Customizable #WordPress Theme - "The7" https://t.co/IMbuoxDzOu #themeforest #wp #wordpress #ui #ux… https://t.co/eka3HHLCQA
It was challenging at a good level, we worked through real life scenarios and didn't just improve something but really enhanced it.
Very well presented course. There is a lot to learn, and there were some good handouts to practice from home.