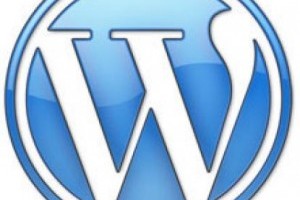 | | |
| --- | --- |
| Course Price: | £450 |
| Course Type: | Classroom based, hands-on and trainer-led |
| Location: | Kings Cross, London |
When is this course running
Course is not currently running, contact us for more information about this course.
Training Overview
Our WordPress course is a fantastic option for all those who want to master some of the tools and techniques involved in creating WordPress sites and blogs.
If you enroll on our WordPress training, you will have access to some first-class trainers who have had lots of solid experience working in the industry. They will provide you with a host of helpful online tools and resources to boost your learning experience.
The WordPress training short-course will take you through not only the basics of WordPress, but also the more advanced elements.  The trainers will spend one-to-one time with students and go through best practice with examples and group exercises.
Our trainers on the WordPress training part-time course have had years of industry practice and can offer course times to suit your busy schedule, whether that be in the evening or on weekends.
This short WordPress course is hands-on, instructor-led and classroom based.
Prerequisites for our WordPress course
You should be able to use computer and internet.
It is not necessary to have knowledge of any programming language before you start this SEO course but If you have some knowledge of HTML, PHP and JavaScript then it will make learning this course even easier. Training Dragon provides HTML course, PHP training and jQuery course.
What's included?
Hands on tutoring from experienced WordPress experts:
Real-time Practice and Portfolio Projects:
Course Materials:
Course Completion Certificate:
Support and Careers Advice:
Course Contents
Introduction
WordPress Installation
WordPress Templates
Configuring WordPress Setup Options
WordPress Plug-ins
Adding Content in WordPress
Managing Media in WordPress
Using Wordpress for CMS
WordPress Administration
SEO for your WordPress website
Social Media for WordPress
Projects in WordPress Course
Project: Create a personal or business e-commerce website using WordPress
Related Tweets
I wrote a reflection paper about Lousie Nelson that is posted on my blog. Thanks, in advance for reading & I hope y… https://t.co/Rwvbi2ESyB
SEO TRAINING 2021: Complete SEO Course + WordPress SEO Yoast https://t.co/6IB8urC5UT
CVE-2021-24702 The LearnPress WordPress plugin before 4.1.3.1 does not properly sanitize or escape various inputs w… https://t.co/jcVXYGmHPh
There's no better time to learn wordpress than now! 42% of the web uses it, and it's great for beginners who want… https://t.co/efVbHSay6K
RT @THE_FREE_COIN: @cz_binance $FREE coin of course : with 500 000 BLOCKCHAIN wallet holders we are one of the largest coins in holders. Mo…
Mental Health Awareness Week is recognized during the first full week of October. Over the course of the week, the… https://t.co/g9mbIf7GT9
CVE-2021-24702 The LearnPress WordPress plugin before 4.1.3.1 does not properly sanitize or escape various inputs w… https://t.co/Inj47UINSI
@SacCaliRasta Of course! I've got my personal blog (not a lot there at the moment), but that site also has links to… https://t.co/WyKTIUlU6r
RT @GiveWP: Wondering which WordPress plugins you need for #OnlineFundraising? Look no further. We've compiled a list of the best plugins…
Continuing my learning adventures, currently focussed on Systems Thinking for Sustainability thanks to @Except_NL c… https://t.co/6QNVb2eYpc
It was challenging at a good level, we worked through real life scenarios and didn't just improve something but really enhanced it.
Very well presented course. There is a lot to learn, and there were some good handouts to practice from home.