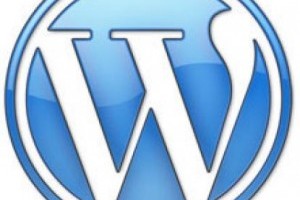 | | |
| --- | --- |
| Course Price: | £450 |
| Course Type: | Classroom based, hands-on and trainer-led |
| Location: | Kings Cross, London |
When is this course running
| Classes | Date | Day(s) | |
| --- | --- | --- | --- |
| 10:00 - 17:00 Wed, Thu | Wed, 24 Apr 2019 | 2 | Reserve |
Training Overview
Our WordPress course is a fantastic option for all those who want to master some of the tools and techniques involved in creating WordPress sites and blogs.
If you enroll on our WordPress training, you will have access to some first-class trainers who have had lots of solid experience working in the industry. They will provide you with a host of helpful online tools and resources to boost your learning experience.
The WordPress training short-course will take you through not only the basics of WordPress, but also the more advanced elements.  The trainers will spend one-to-one time with students and go through best practice with examples and group exercises.
Our trainers on the WordPress training part-time course have had years of industry practice and can offer course times to suit your busy schedule, whether that be in the evening or on weekends.
This short WordPress course is hands-on, instructor-led and classroom based.
Prerequisites for our WordPress course
You should be able to use computer and internet.
It is not necessary to have knowledge of any programming language before you start this SEO course but If you have some knowledge of HTML, PHP and JavaScript then it will make learning this course even easier. Training Dragon provides HTML course, PHP training and jQuery course.
What's included?
Hands on tutoring from experienced WordPress experts:
Real-time Practice and Portfolio Projects:
Course Materials:
Course Completion Certificate:
Support and Careers Advice:
Course Contents
Introduction
WordPress Installation
WordPress Templates
Configuring WordPress Setup Options
WordPress Plug-ins
Adding Content in WordPress
Managing Media in WordPress
Using Wordpress for CMS
WordPress Administration
SEO for your WordPress website
Social Media for WordPress
Projects in WordPress Course
Project: Create a personal or business e-commerce website using WordPress
Related Tweets
Hey, .@realDonaldTrump - I've scoured this OCR searchable copy of #TheMuellerReport created by .@TimInHonolulu, and… https://t.co/BqGh0Rz7ru
Blog Tour! When someone hacks into the systems of eight self-drive cars, their passengers are set on a fatal colli… https://t.co/zxWjMJHqKe
RT @quirkyacademy: #blogquirky #entrepreneur #startup #wordpress #SSL I have limited coupon codes if you want to get this course for 👉 FREE…
RT @abowdenj: Finally wrote up (as a blog) some Lesson Study research completed in 2017 as part of a TDT course: Using Narratives and Image…
RT @PakFreelancers: Task 50 : Bootstrap Crash Course for WordPress - Part 2 - #WPSpartans300 https://t.co/22AOf9Iwow Please note time: 9:45…
Learn Plugin Development in WordPress By Building Projects https://t.co/ijVhJ99Ylp https://t.co/BhG7m5MSBr #Free_Course #FreeCourse
Need a #wordpress #course, we provide one to one course in #Brighton and #Eastbourne, see https://t.co/pX4mpH8ILD
#smallbusiness take control of your website, sign up for a #wordpress #training #course in #brighton https://t.co/pX4mpH8ILD
RT @GinoRomeo5: This is what happens when you increase tuition EVERY. SINGLE. YEAR. 🗣🗣🗣 Such a shame. My best living memories came from Neu…
RT @abowdenj: Finally wrote up (as a blog) some Lesson Study research completed in 2017 as part of a TDT course: Using Narratives and Image…
It was challenging at a good level, we worked through real life scenarios and didn't just improve something but really enhanced it.
Very well presented course. There is a lot to learn, and there were some good handouts to practice from home.