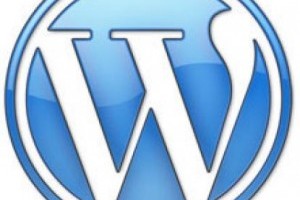 | | |
| --- | --- |
| Course Price: | £450 |
| Course Type: | Classroom based, hands-on and trainer-led |
| Location: | Kings Cross, London |
When is this course running
| Classes | Date | Day(s) | |
| --- | --- | --- | --- |
| 10:00 - 17:00 Wed, Thu | Wed, 11 Nov 2020 | 2 | Reserve |
Training Overview
Our WordPress course is a fantastic option for all those who want to master some of the tools and techniques involved in creating WordPress sites and blogs.
If you enroll on our WordPress training, you will have access to some first-class trainers who have had lots of solid experience working in the industry. They will provide you with a host of helpful online tools and resources to boost your learning experience.
The WordPress training short-course will take you through not only the basics of WordPress, but also the more advanced elements.  The trainers will spend one-to-one time with students and go through best practice with examples and group exercises.
Our trainers on the WordPress training part-time course have had years of industry practice and can offer course times to suit your busy schedule, whether that be in the evening or on weekends.
This short WordPress course is hands-on, instructor-led and classroom based.
Prerequisites for our WordPress course
You should be able to use computer and internet.
It is not necessary to have knowledge of any programming language before you start this SEO course but If you have some knowledge of HTML, PHP and JavaScript then it will make learning this course even easier. Training Dragon provides HTML course, PHP training and jQuery course.
What's included?
Hands on tutoring from experienced WordPress experts:
Real-time Practice and Portfolio Projects:
Course Materials:
Course Completion Certificate:
Support and Careers Advice:
Course Contents
Introduction
WordPress Installation
WordPress Templates
Configuring WordPress Setup Options
WordPress Plug-ins
Adding Content in WordPress
Managing Media in WordPress
Using Wordpress for CMS
WordPress Administration
SEO for your WordPress website
Social Media for WordPress
Projects in WordPress Course
Project: Create a personal or business e-commerce website using WordPress
Related Tweets
Content writing tutorial https://t.co/TH8pFoAqfp Content writing course https://t.co/RSV1HgE8CO Complete guide to… https://t.co/R4SVS0uMQ6
RT @rochemamabolo: If you want to learn how to come up with innovative ideas, this short course is for you: The Innovator's DNA: Mastering…
RT @contempediacom: #WebDevelopment Free Discounts Master #Electron: Desktop Apps with HTML, JavaScript & CSS | Course => https://t.co/5D…
RT @contempediacom: #WebDevelopment Free Discounts Master #Electron: Desktop Apps with HTML, JavaScript & CSS | Course => https://t.co/5D…
RT @contempediacom: #WebDevelopment Free Discounts Master #Electron: Desktop Apps with HTML, JavaScript & CSS | Course => https://t.co/5D…
RT @freeCodeCamp: Many people use Wordpress to host their sites, and PHP is a super common server-side programming language. So if you wan…
Eastmoreland Golf Course, circa 1930 https://t.co/EPpoWvk7Ua via @vintageportland
Top Online IFRS Course and Certification https://t.co/2y3Sp7lLDD
RT @contempediacom: #WebDevelopment Free Discounts Master #Electron: Desktop Apps with HTML, JavaScript & CSS | Course => https://t.co/5D…
RT @gardens4ucanada: Eating Plant Based: A Crash Course https://t.co/dhtyUaL70L
It was challenging at a good level, we worked through real life scenarios and didn't just improve something but really enhanced it.
Very well presented course. There is a lot to learn, and there were some good handouts to practice from home.